I'll start on the eyes
Both places have slot limit as much of Canada now has. 13.7 to 19.7 All 4 keepers have to be in the slot
Trent river
Eyes
Was at its best this yr. PLENTY of slot fish.Avg was 15 to 17. One of our better yrs for sure on numbers. Our two largest was at 25 and 28 with a few 20's in the mix. Pull our limits every day.
Smallies and lgs
Smallies rule the water here. Al though for size we had a off yr. We usually manage few 5 and 6'lbers but not this yr. But 3lbers keeps us busy. Nephew did land a very fat 6lb lg mouth
Pan fish
We did not hit them hard this year but still brought home a few hundred.
Pike/muskie
Shame on me for not putting much of a effort in this yr. Nephew got a few pike think the biggest was 36 No skis landed
I did land a 27inch carp when casting for eyes..LOL.
Rice Lake
I trailer here for a change of scenery every yr a few times.
We only target eyes
again the slot limit is here also.
Numbers not as good as the Trent but the avg slot was better. We limited every day we went Avg slot fish were 17 to 19 . Caught more 20's here also but nothing over 22.
Two high lites of the trip was my daughter Tori (9) and buddy Scott
1st Tori
Tori watched me land the carp early that day. She says i would drop my pole and scream if i ever hook one of those. Sooooo Dad was on a mission. Bout two hrs later i saw a big pod of carp skimming the top of the water. I got as close to them as i could and casted my jig right in the middle.WHAM it was on I handed the pole to Tori and watched a 10min. fight .no screaming but a lot of moaning as her arm was about to fall off..LOL It was great seeing that smile as we netted the fish.. best part was it went 27.5 inches making it 1/2 inch bigger than mine... She loved that.
Now on to Scott
As we were drifting and casting for eyes we were picking up some nice gills along the way. i look over and see Scott set the hook. He says another gill as i look away. two seconds later i hear GET THE NET GET THE NET this anit no gill His pole is doubled over drag a sreaming..Then WHAM this huge Muskie busts the surface letting go... As Scott reels in his slag line he finds a 8inch on the end.This thing was mangled ... That gill bite he had was just that until Mr Muskie had his way.. To bad my camera batteries were dead. Not sure who got the worse of the deal that gill or the sad look of I cant' believe what just happen on Scotts face.,
Canada to me isn't all about catching fish. Its about the great times, stories and friendships that have grown over the yrs.
Thanks to Catharine and Don at
www.terracelawncottages.ca
for putting up with us another year.
My buddy Scott and niece Emma with a morning catch
http://i271.photobucket.com/albums/jj139/gvelvetakeitaway/Canada015.jpg[/IMG]
Fish fry night Hmmm Hmmm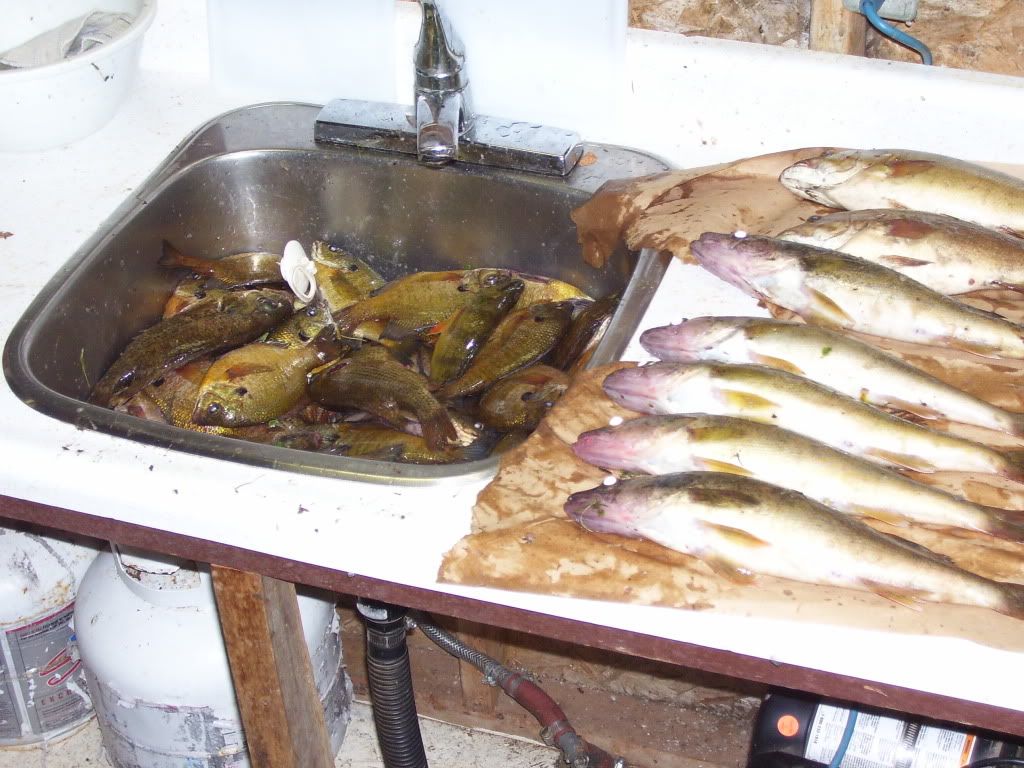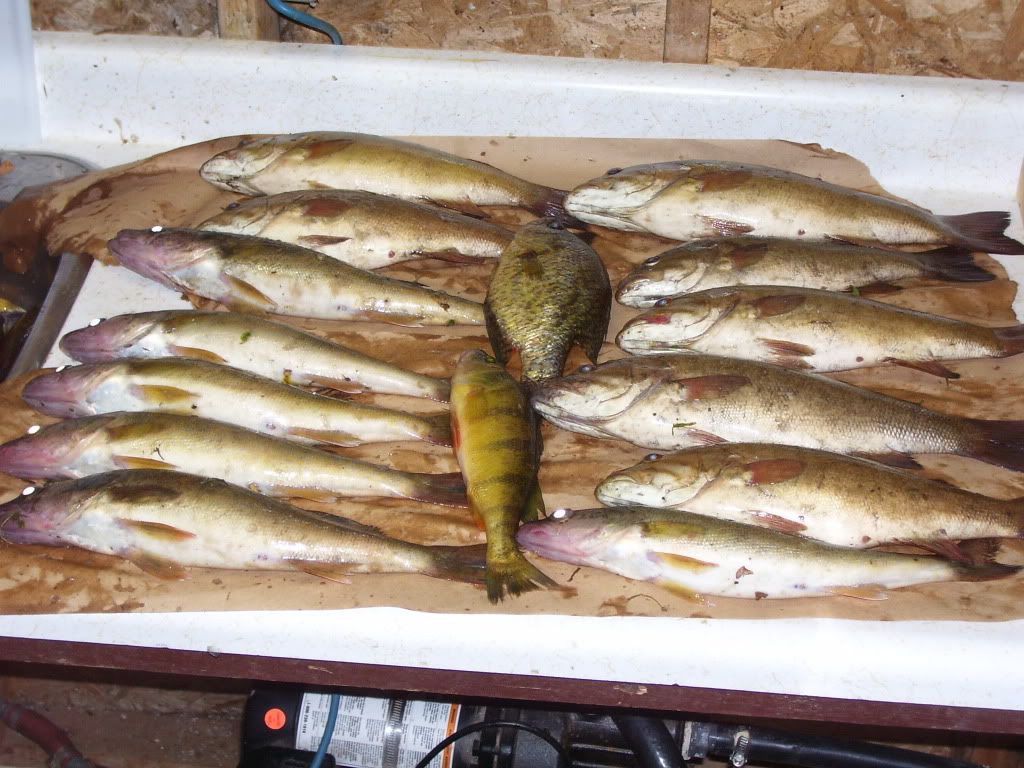 A nice Eye from the Trent Yeah I'm sucking it in to make the fish look bigger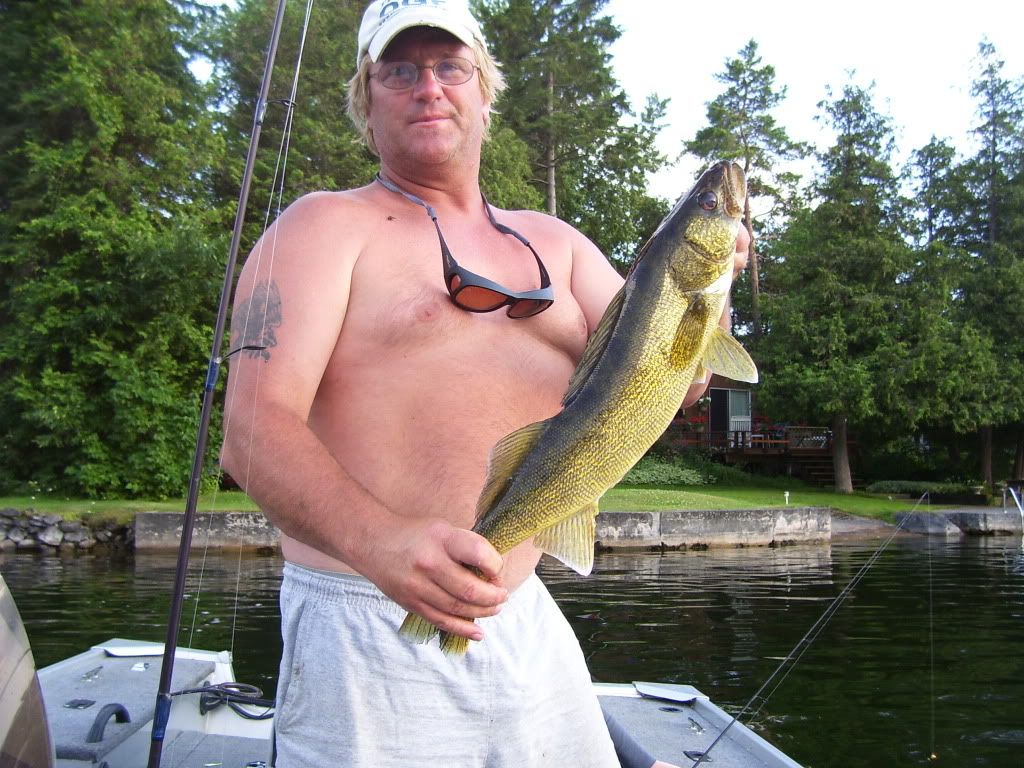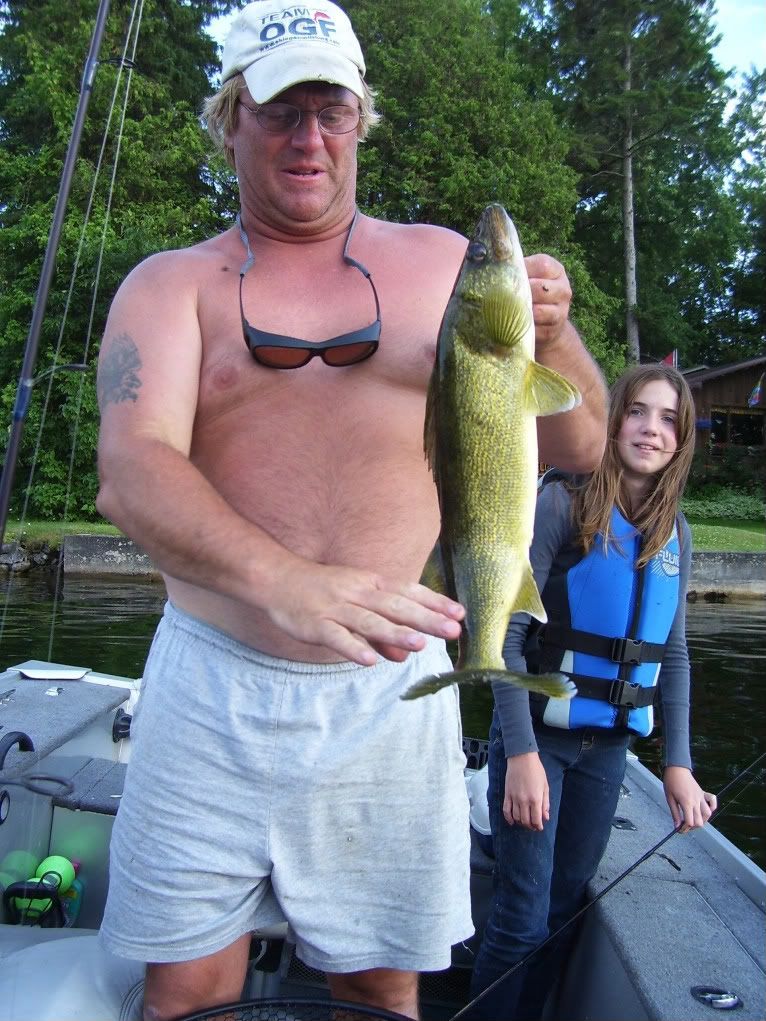 Tori and her 27.5 carp.. What a blast that was watching her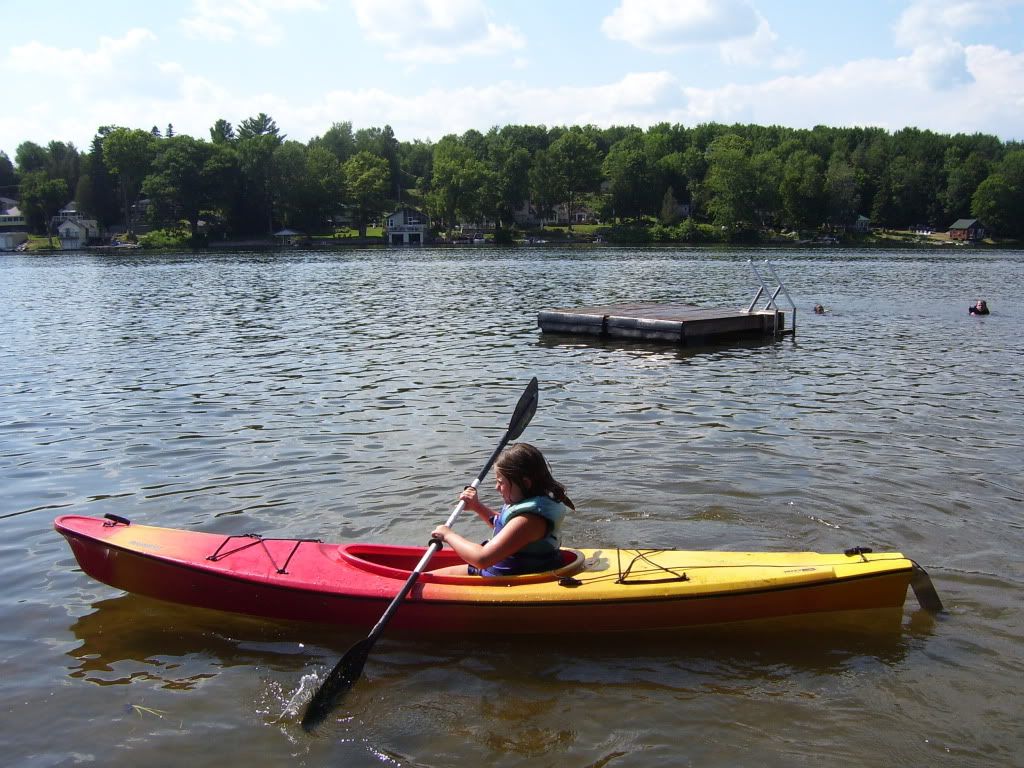 As Tori puts it the smaller carp caught during the trip