Im a walleye guy but on this years vacation down at Myrtle beach S.C. i set up a guided catfishing trip for my family on famous Santee Cooper reservoir.Whenever im on vacation i try to find a well know lake nearby and fish for something i usually dont fish for.Seeing Santee Cooper was only a few hours from Myrtle Beach and after seeing the size cats that is in that system,it was cats we were going for.
The guide was Captain Lee Jackson and i must say he did a great job putting us on fish.I was hopeing for a few fish over 20#s and thats exactly what we got.My daughter Erin opened up the day with a 25lb Blue cat that was very impressive to say the least.My kids and my wife kept kept reeling in the fish takeing turns when one was ON.The plan was that they reel in the fish and i wasnt going to reel any in.Well after about 5 hrs and about 15 cats the sun had set and the crew was pretty wore out.One of the rods starting screaming and i like most of the other fish ran over and got to the rod and took it out of the rod holder.Before i can say "whos turn is it" my wife said "its your turn dad,,you reel this on in".I wasnt complaining because this one had some ass to it and with the braidid line i could tell it was a pretty damn big fish.After about 10 minutes of takeing my time and wearing the big cat out he was at the side of the pontoon boat and into the net.The big cat went a tad over 40 lbs.
Heres a few pics of the trip with captain Lee Jackson.We fished a total of 6 hrs and cut it short because we had a 2 1/2 hr drive back to Myrtle Beach.In the 6 hrs or so that we fished we netter a total of 19 catfish from 40 lbs down to about 4 lbs.Mostly blues with a few channel cats mixed in.The bait was cut herring and we did miss a more than a few fish that bit short and a few that came off.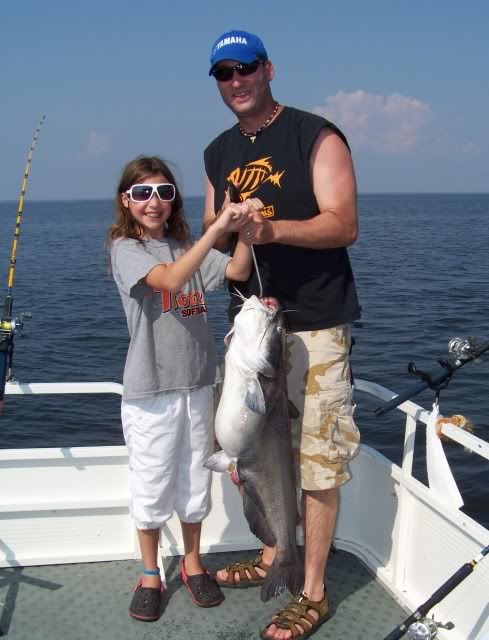 My daughter Erin and i with her #25 lb blue cat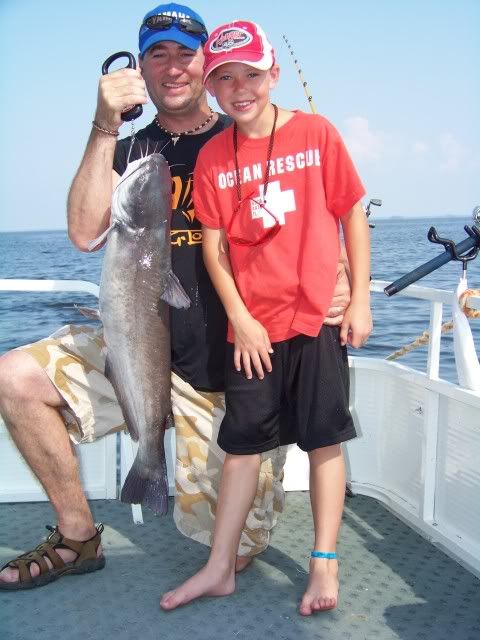 My son Brandon and i with his 14lb blue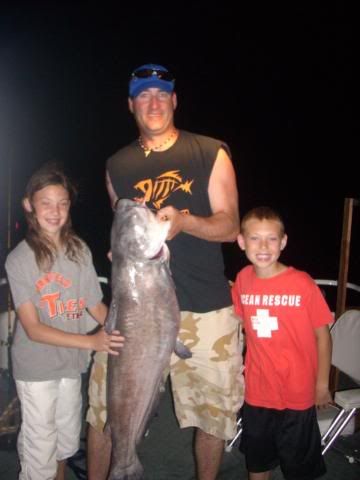 my kids and i with my 40 lb blue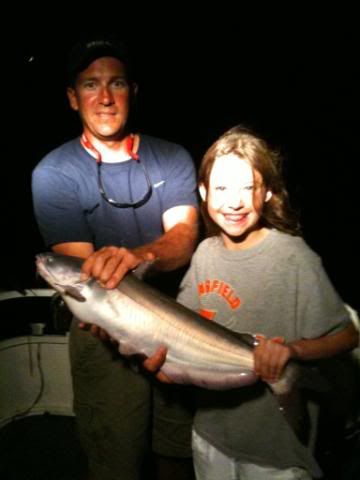 Erin and captain Jackson with a smaller blue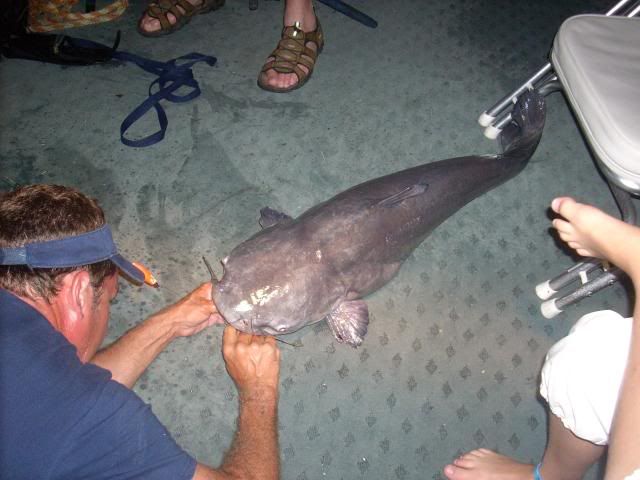 Lee trying to get the hook out of the big cats jaw(pliers took a plunge overboard and was tuogh to get out)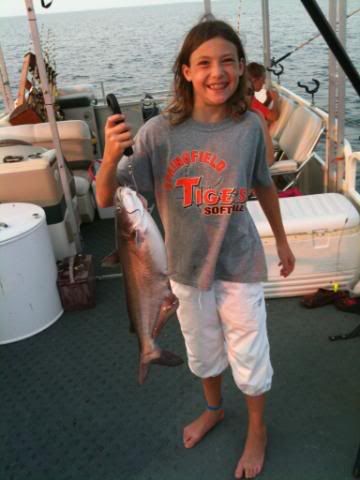 Erin with a channel cat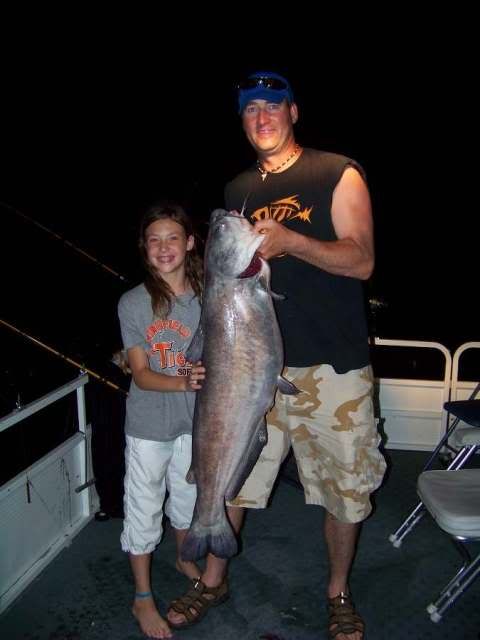 better pic of the big blue