Discussion Starter
·
#1
·
started at ohio erie yesterday around 5pm, put out a rod for bullheads, and started fishing lily pads with a moss boss, switched to a spro frog and was taking it over the pads quickly, because it kept getting stuck. slowed down a bit and no luck. came back to my catfish rod and nothing, casted farther and kept fishing for bass. switched to my panfish rod and caught a few tiny blue gill. also caught a stray 6 inch readear. released him and came back to my rod. started reeling in and was fighting a huge mass of weeds. fought it for like 2 minutes and got it close to shore. i see this dark long figure sticking out the weeds, so i pulled it off and my culprits there, a 11 inch bullhead catfish. finally!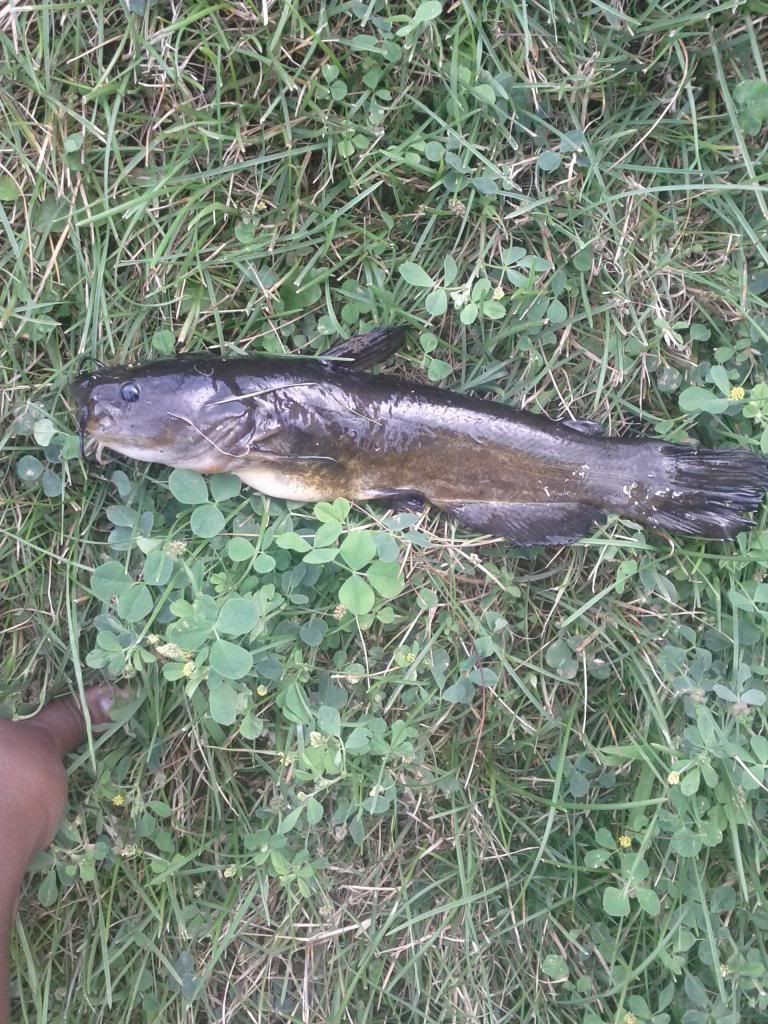 nightcralwers and slip sinker rig.
he swallowed my hook though, so i stuck my finger in to try and extract the hook and he clamped down. i yelled out something bad and so other fisherman in the area looked down my way. oops......
anyway, left off to the tuscarawas and realized i forgot my rod holder. went back and it was too late. a couple there took it, because they also took my worms that i had in a cup. didnt bother confronting them about a bunch of worms, because i could get some more later. but i just bought that rod holder. some people......
fished under the dam and pulled in a yellow perch that was bleeding bad, he was belly uo after i tried to release him, it was 6 inches, so there was atleast a bit of meat on him. i kept that and caught a meaty warmouth.
a guy fishing under the dam offered me a largemouth and i took it. fished the dam one more time before i left. he told me that in addition to bass caught on minnows, he was also catching walleye there on minnow. he claimed this year he caught a few. hoping to get back there and if i dont have any minnows, maybe a few feeder goldfish ill' do the trick..... heh.