Discussion Starter
•
#1
•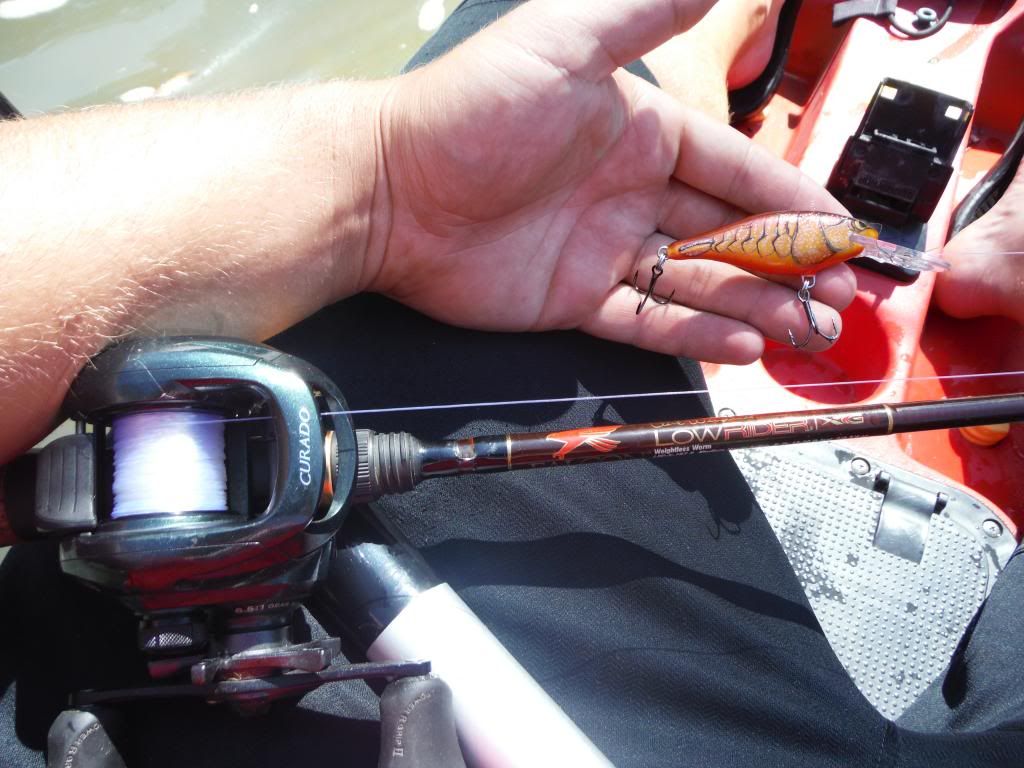 Lately I have found myself tossing a few more crankbaits than I normally do. I dont really throw them that often because I tend to lose a ton of fish on them. Anyway I broke my last good crankbait rod and had to improvise so I went to my rod collection and this is what I came up with.
A clark wendlandt falcon lowrider weightless worm baitcasting rod. Its a medium heavy power with an extra fast action. I know its not meant to be a crankbait rod but in my oppinion its probably one of the best I have used. It has a lot of bend in it, the backbone starts about halfway through the rod so its very forgiving. Its perfect for river smallies as you can see by my shad rap.
Just thought id share. Anyone else have any unorthodox combos?
Sent from my SCH-I545 using Ohub Campfire mobile app