Discussion Starter
·
#1
·
I took my daughter Kinzie and her mamma out on the boat this evening at IL. Left all the planing equipment behind and dragged 2 side rods for some old school saugeye trolling. Ended up with 3 eyes. A Fish Ohio 22",17",and a 14". Also got a fat 20" channelcat. Firecraw was the color. Shad was taking most the last 3 weeks-especially the avg 2# channelcat.
Saugeye are still slow,this being an above average day. Evening seems to bring in the the bigger eyes,3 in the 20"-22" range in my last 3 trips. I'm about 160 behind pace from last years motherload,but oh well. Not as many people went with me this season so those fillets stay in the Saugmon family.
Here's Captain Kinzie: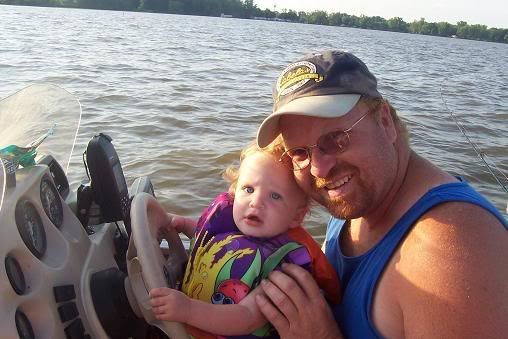 She had a ball out there for 3.5 hrs.
Almost 10 months old and already trying to take control of the helm, LOL.
Here's the fish,with the small one left out: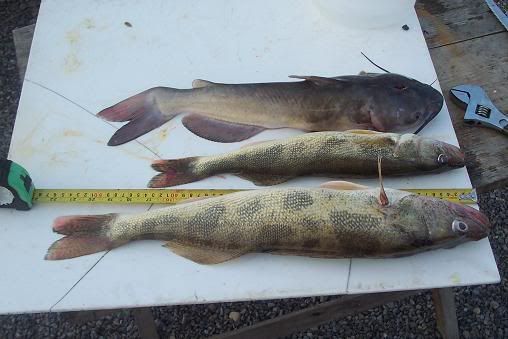 Been a slow season,being battered with cold front after coldfront,northeast/east wind-water temp up and down like a yoyo.
Water temp 72 degrees yesterday and 78 this evening.
All those fish I pulled out with tons of tubers and jetskiers everywhere.