Discussion Starter
•
#1
•
I almost didn't go fishing last night, but at the last minute I decided to go to the spot where I caught a nice fish the other day.
I decided to throw what had worked the day before. A Smokey Shad X Too. The water had warmed up three degrees to seventy from the day before, I'm guessing from the rain. And visibility was down to about eight inches.
I follwed the same pattern I had used the day before of throwing the lure where the water entered a deep pool and basically letting it drift with a jerk every now and then.
I keep all kinds of info about each fish I catch, and I find it interesting that I've caught some of my biggest fish right around moonrise or moonset. The first fish hit right at moonset.
When I got it to shore and found I had tied my PB smallmouth at 18.5 inches, but this fish was a lot bigger than the either previous 18.5 incher I had caught, so it is now my new official PB smallie.

I continued with this technique and about eleven minutes later I had another fish on. Another pretty lady.

Same story twenty five minutes later. This one was the shortest of the three, but is still a bit longer than it shows in the picture, she slid off the board when I snapped the pic.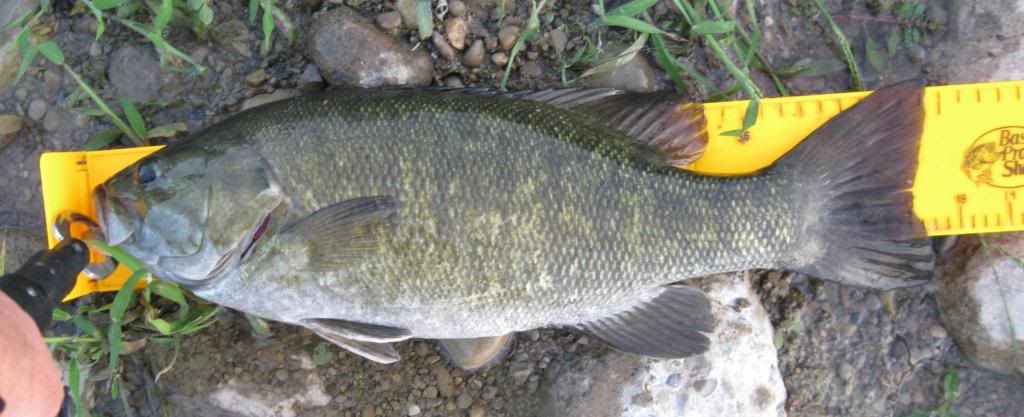 These gals were really tuckered out when I released them and I had to help them all out for several minutes.
It was a great night to get out and away from the crowds. I only had the three bites, but I'll take it.