Discussion Starter
•
#1
•
I watched a video on this last week and figured it would be simple enough to make your own, and I did one yesterday in about 5-6 minutes. Here's the tool I made: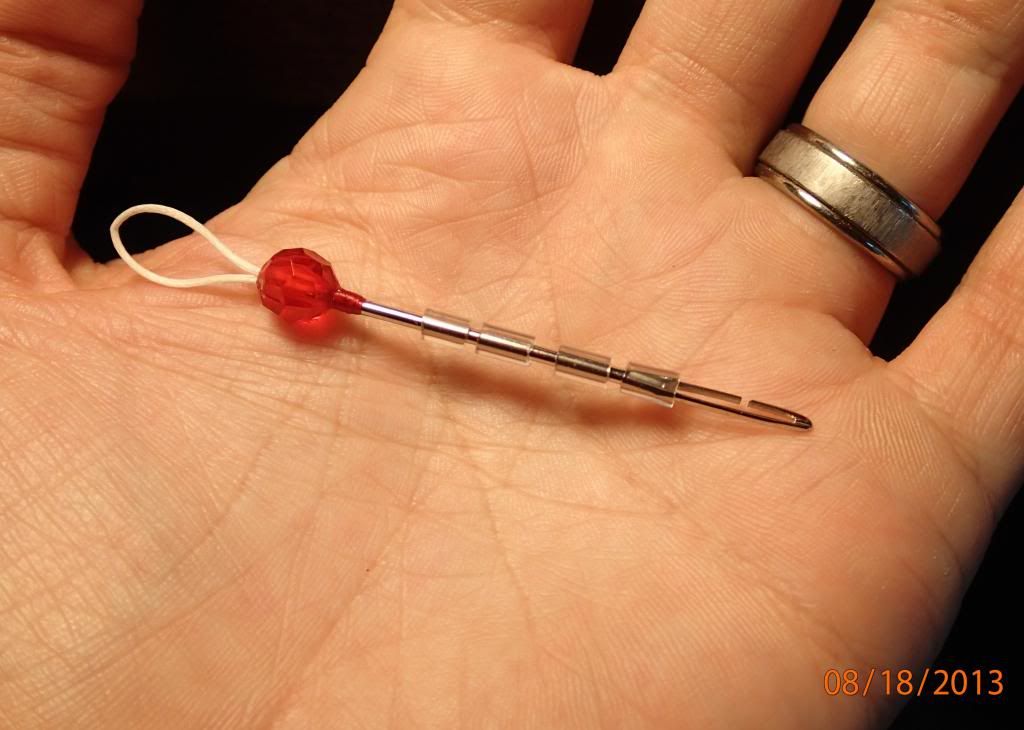 And here's the video of the real deal:
[ame="http://vimeo.com/63412360"]New Zealand Strike Indicator Tool on Vimeo[/ame]
I had all the stuff around my bench. I used a sewing needle, and cut a notch out of the looped end using a cutting wheel on my Dremel. The loop on the other end for attachment to a zinger is leftover white Dacron backing, tied to the tip of the needle. The round red piece is a large plastic bead, slid over the thread wraps coated in gel CA superglue. And the plastic tubing is small junction tubing I had from some tube flies. I tested it with some wool I have, and it worked perfectly. I will just need to get some indicator wool or treat mine with floatant to see how well it floats. My best wool color for this is white/cream, but I may dye some with orange Kool Aid if this wool will float well enough.