Discussion Starter
·
#1
·
well, it has always kinda been a dream of mine to see a tornado in action. today, i got my chance. i was jogging after work, and on my cool-down walk...i saw this guy poking out of the air.
after i saw that, there was some very nearby lightning...so i sprinted home. after catching my breath, i went out to the backyard to see where it went. totally surprised me to see this...not 5min. later.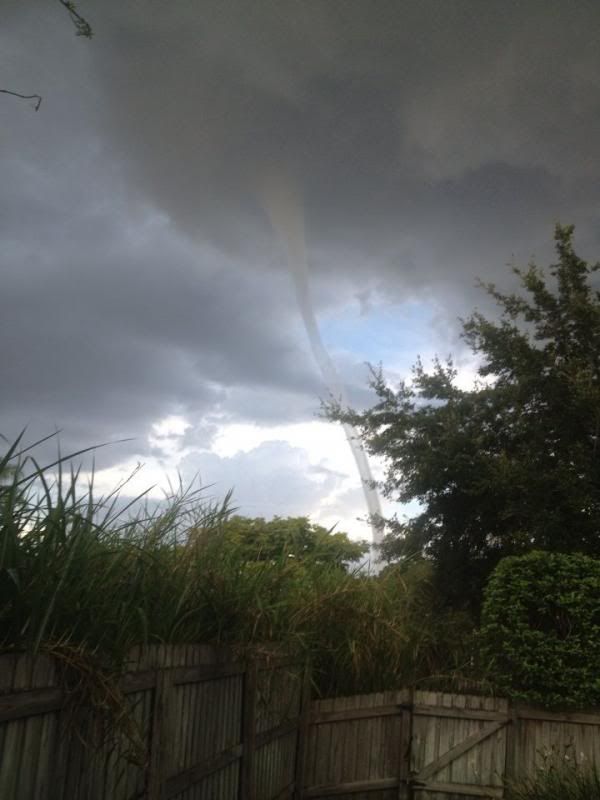 technically, it was a waterspout in the bay down the street, and eventually touched down. but it was very intense to see firsthand.