Didnt plan on fishing today but a call from my father to see what i was up to and a quik look at the Crib Cam persuaded me to make another trip to Cleveland.Took another friend The Professor as well as my father and i were onboard this afternoon.
Started fishing at 12:00noon and finished up at 6pm with 3 tickets.Same program as yesterday 2 oz inlines with harnesses and meat with most leads today 40-50 back.Started up pretty good and finished strong with some picking inbetween.
Heres a few pictures of todays trip.
Special thanks to BlueMax that helped me out with todays leads area and speed.All fish came North of the Crib in between 51-55 ft of water.Speed was between 1.3-1.7,,,,kinda varied today with us going faster until we got a heads up with the speed.Most fish 23-25" with no hogs today unless your counting Fish Ohio sheephead.BlueMax helped me with the program that put our last 10 fish in the boat!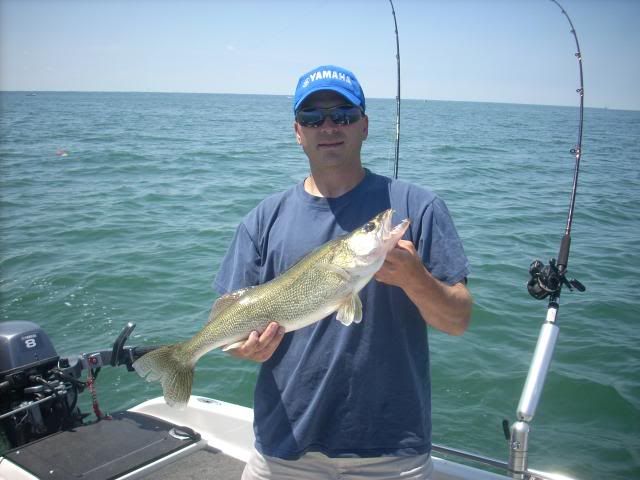 Eric "The Professor" with todays avg size eye.
Double trouble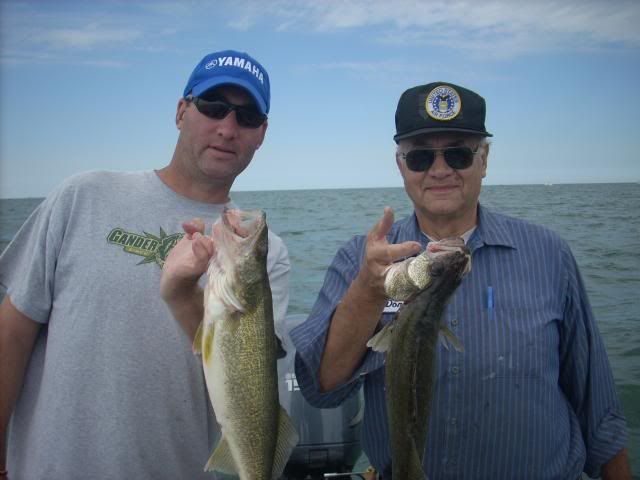 My father Don and I.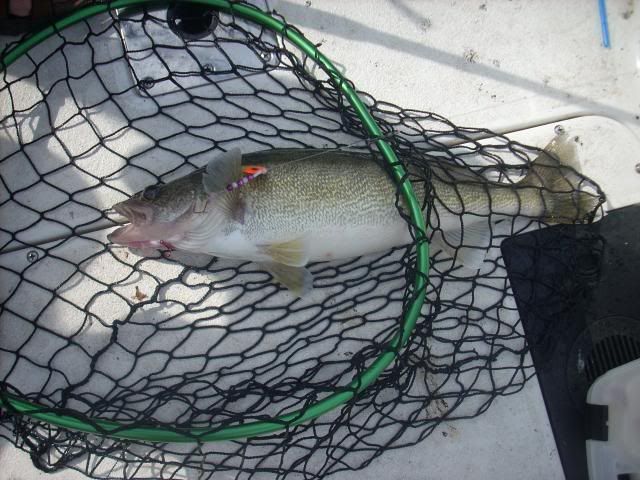 A nice chunky walleye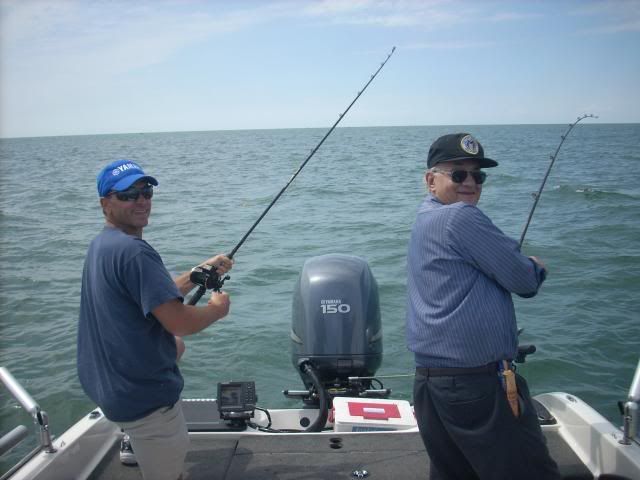 The Professor and my father with another Double on.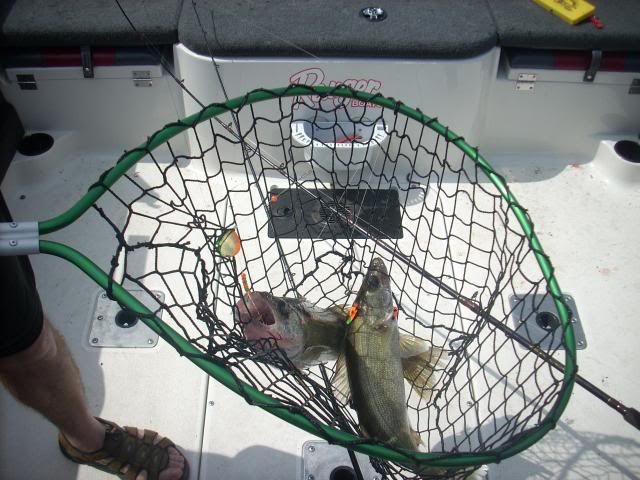 a the results of a fire drill,,,2 nice eyes in the net!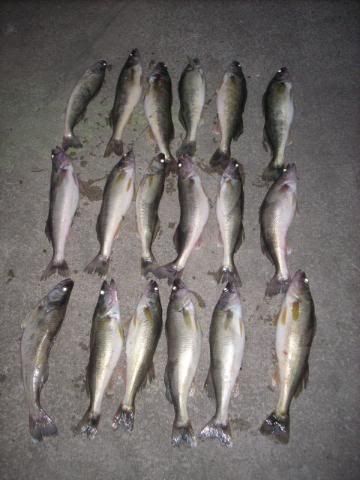 todays 3 tickets