12 wonderful days in the North. What a great trip we had. Fishing was fantastic on both the Trent River and Rice lake. 2 man Limits of Walleye every trip was on the menu.The slot limit(13.8 to 19.7) is a bummer but it is working.You can only keep eyes with in that slot on those bodies of water. Over the last 8 years I have seen the quality of fish increase,This year we had many eyes at 23 inches, 21, 19 ,17, 15 ,13.What I found interesting was the 2 inch difference between all those fish. Do they grow 2 inches every year ? Hmmmmm maybe. Only a handful were outside those numbers.
Most were caught casting inline baits, jigs or trolling with harnesses.
Smallmouth Numbers were there but quality was down. most were in that 2lb to 3lb range
Lg mouth we did not target them but fish the weedy shallows alot. caught a few in the 4lb range.
panfish with the walleye bite as it was. we did not fish for these as much. Perch were in that 10 to 12 range, gills at that 9 inch mark.
Been going here many years and finally got to meet a OGFer while in Canada
madgoosr its was great meeting you and your family. Hope u choose to return I be more than willing to meet up again
One of the best moments of this trip was on a rainy afternoon.
Scott and I were wiped out from a early morning fishing trip. Since it was raining we decided to stay in and watch a little TV. After all Judge Judy was on ..LOL Tori and her cousin asked if they could take out the small paddle boat in the beach area and fish.. After 2. hrs of watching TV these girls were still out in the boat fishing in the rain. They had there bait,a fish basket hung on the boat net, drinks. Scott and I felt like wimps after that watching TV .LOL
I think the family tradition will carry on !!!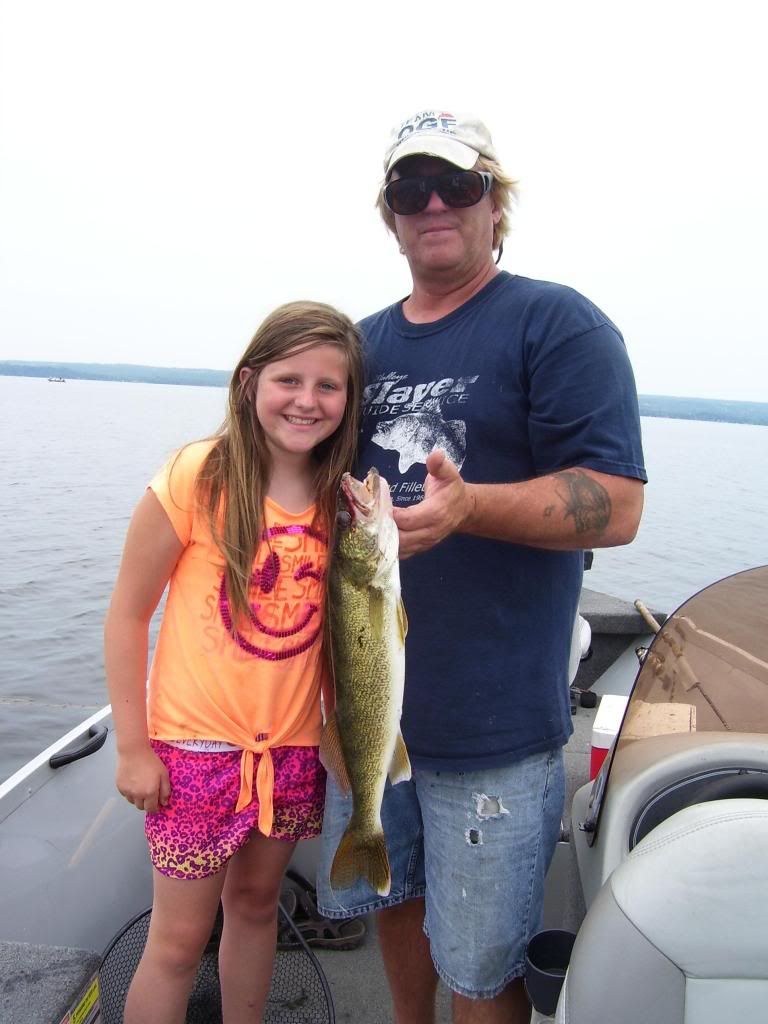 My daughter Tori with her biggest eye to date. A rice lake eye at 23. She was casting a inline bait in the weeds 9 fow




tori it was her 3rd hook up and first pike landed a 32incher on the Trent. She picked out her own bait. caught trolling a weed line 12fow. of course it had pink in it
This was after the day before her losing two of them. the first she couldn't keep up with after it went under the boat and back around to the motor.

the second was a hog may on went 40. Dad got to excited on this one and hit it with the net. Think i was closer to tears than her.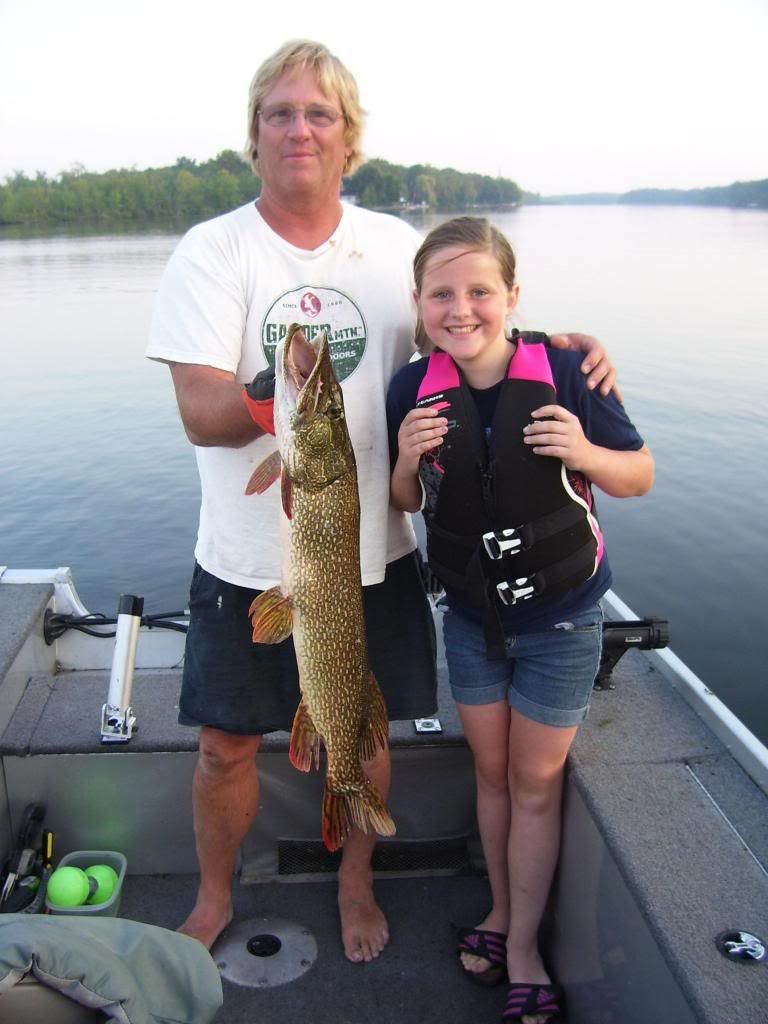 My friend and fishing buddy scott (scotteye) with a nice 24 incher. trent river eye caught on a jig/worm in the rocks 8 fow


Scott again with a trent river eye at 23 inches jig/worm 8 fow in the rocks

[URL=http://s271.photobucket.com/user/gvelvetakeitaway/media/100_2230.jpg.html]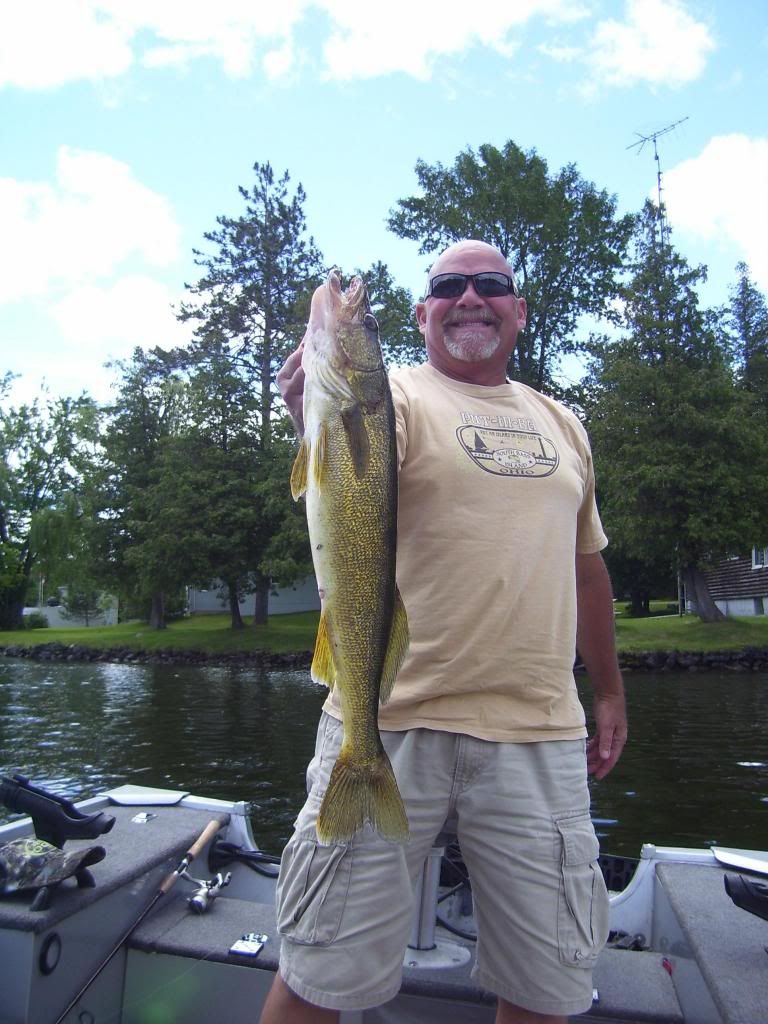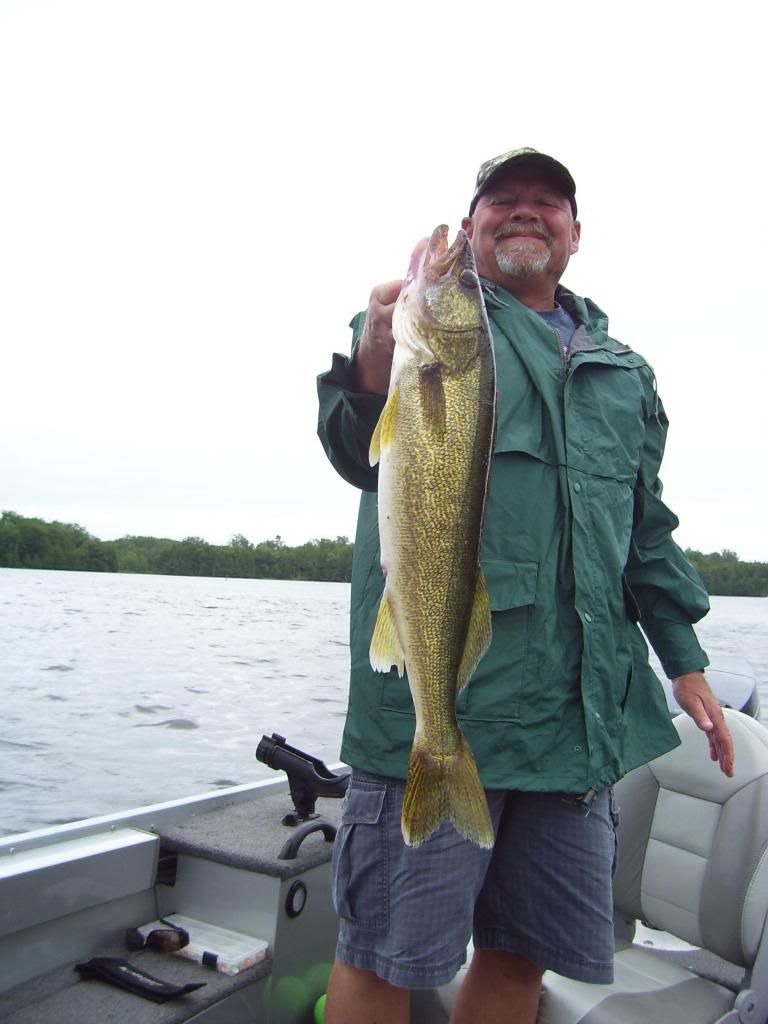 one of our rice lake trips
myself with a 23 caught on a harness (thanks het for the harnesses)